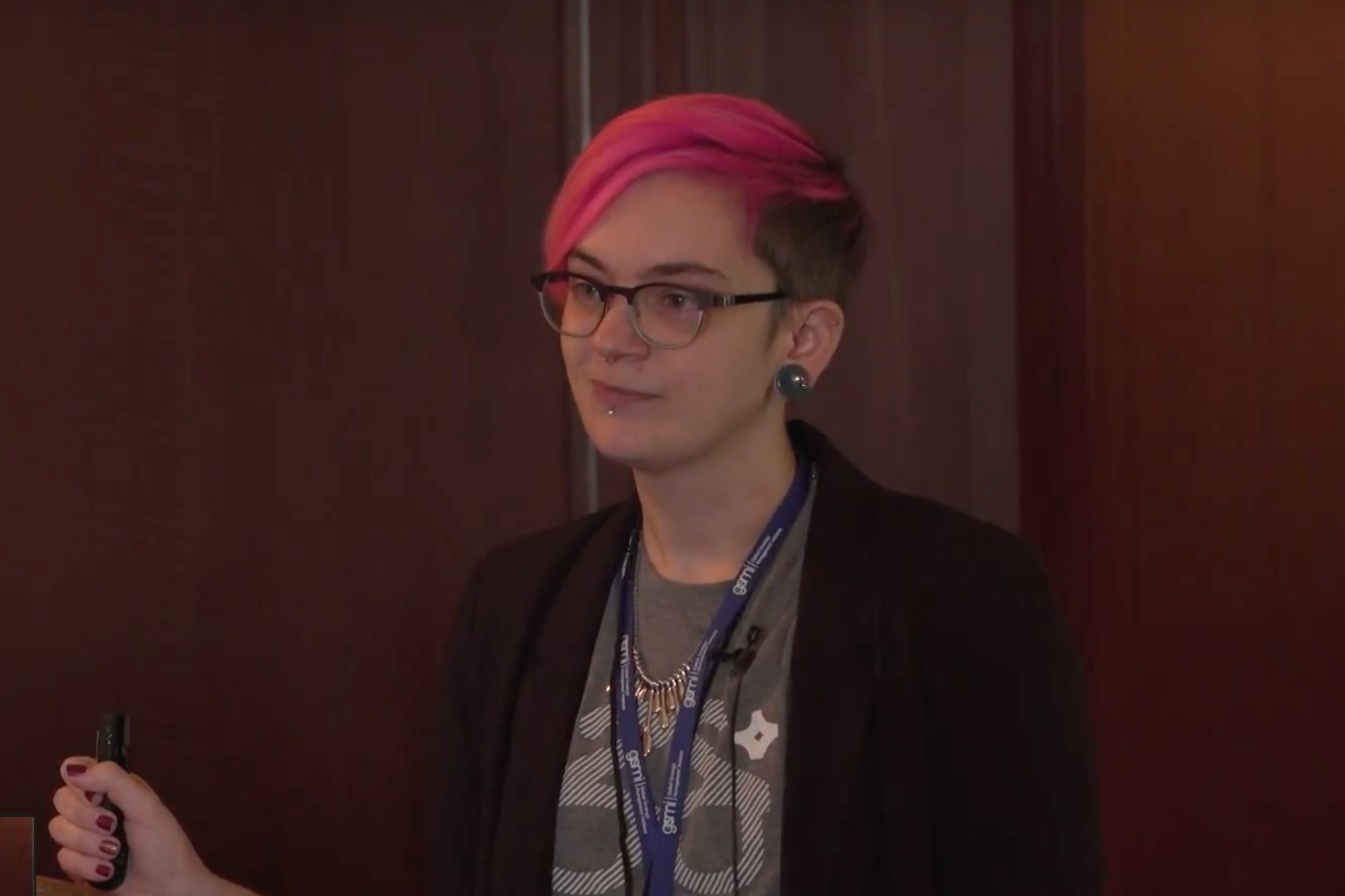 Teaching, Mentoring & Speaking
As a self-taught designer, I know firsthand the value of having a mentor. As I've progressed in my career, I've made it my mission to give back to the UX/Product Design industry through speaking engagements, teaching at General Assembly, and both official and unofficial mentorship through various programs as well as word-of-mouth.
2014-2015: Expert-in-Residence at General Assembly
In 2014, I joined the General Assembly team as an Expert-in-Residence for a part-time, 12-week User Experience Design course. I served as an on-staff mentor and gave feedback to students on their final projects.
Throughout the course, I quickly became the go-to person for my students' questions and concerns. I'm proud to keep in touch with many of the graduates even nearly two years later!
"I found Jess to be an excellent part of the instructional team - she is very approachable and always has a definitive answer to questions."
– UXD18 Student (2015)
2015-2019: Andreessen-Horowitz Gen.D Mentor
In 2015, I joined Andreessen-Horowitz's Gen.D program. Generation Design (Gen.D) is a mentorship program for college design students to be able to connect with designers from leading tech companies. Students can ask mentors about their journey becoming a designer, what they've learned, and overall what it is like to work as a designer in the tech field. Mentors also give portfolio feedback and general advice.
In 2019, I am proud to be participating in my fourth round of mentorship through Gen.D.
"Jess has been one of the most supportive, positive designers I've ever had as a mentor. Not only is she a seasoned designer, but she also has the attributes that make her an incredible one -- charismatic positivity, resonating empathy, and supportive of all her colleagues and friends. We were matched at the a16z Design Generation Program 3rd cycle, and have been close ever since."
–Vivian Li, Product Designer
2016: Lead UX Design Instructor at General Assembly
In Fall 2016, I had the opportunity to become a Lead Instructor for General Assembly's part-time, 12-week UX Design course. Throughout the course, I taught brief lectures, led student learning activities and mentored students through a user-centered design process to create an app or website of their design. After the course, I've kept in touch with many of my students and continued to mentor them through their career changes.
Past and Future Speaking Engagements